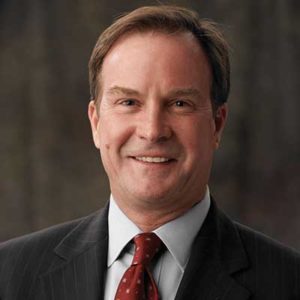 Bill Schuette
for Governor
As your Attorney General, Bill Schuette took on the Obama Administration to protect Michigan jobs, and won. Schuette fought for victims of crime, and won. And Schuette fought against corruption, and won.
Now, Bill is running for governor because it's time for Michigan to win again.
Bill will be the jobs governor, who cuts taxes and gives Michigan families a pay raise.
His one goal and singular ambition is to make Michigan a growth state, a paycheck state, a jobs state.
"I want each and every citizen to cop a new attitude, a new attitude about our future. Michigan must be about big hopes, bold dreams and boundless aspirations. We must have the attitude that there is nothing we cannot achieve."
– Bill Schuette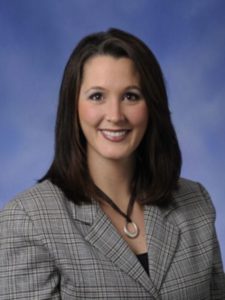 Lisa Posthumus Lyons
for Lieutenant Governor
Lisa Posthumus Lyons served three-terms as member of the Michigan House of Representatives, from 2011-2016. Lisa was a leader on education issues in the legislature, where she was chair of the House Education Committee. She is also an expert on elections issues as well, serving as the leader of the House Elections & Ethics Committees. Lisa was selected by her fellow legislators as an Assistant Majority Floor Leader in the House. Today, she is the Kent County Clerk /Register of Deeds, a post to which she was elected in 2016.
"When I entered the legislature, Michigan was flat on its back. But we worked hard, reformed government, and got Michigan on its feet. When Bill Schuette asked me to be his running mate I did not hesitate because I worked too hard on Michigan's comeback to let Gretchen Whitmer take us back to the Lost Decade." 
– Lisa Posthumus Lyons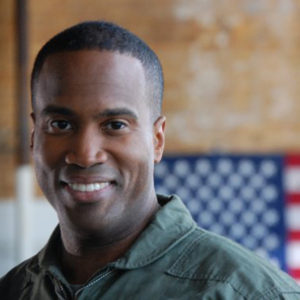 John James is a husband, father, combat veteran and businessman. He is a pro-life, pro-Second Amendment, pro-business conservative who has demonstrated energetic leadership, clarity of vision and a passion for service from the battlefield to the boardroom. John's lived the American Dream and wants to protect that Dream for future generations.
Use of John James' military rank, job titles, and photographs in uniform does not imply endorsement by the Department of the Army or the Department of Defense. At 17, John made the decision to serve his country. After graduating from West Point in 2004, he became a Ranger-qualified aviation officer. John went on to serve with distinction in Operation Iraqi Freedom where he earned a Combat Action Badge (CAB) and two Air Medals, among other awards, while logging 753.8 flight hours in theater leading two Apache platoons.
After eight years of service to the nation, he was honorably discharged and returned to Michigan to work in the family business: James Group International. Currently its President, John has led the company from $35 million to $137 million in revenue while creating 100 additional jobs in Michigan and around the country since 2012.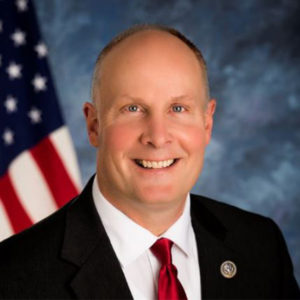 John Moolenaar
U.S. Representative
Representative John Moolenaar represents the residents of Michigan's Fourth Congressional District. He is currently a member of the House Agriculture Committee, the House Budget Committee, and the House Science, Space, and Technology Committee.
Moolenaar brings years of leadership experience in the private and public sectors to Congress. He has worked as a chemist and business development director, and as an administrator at Midland Academy of Advanced and Creative Studies.
As a public servant, Moolenaar has been elected to the Midland City Council, the Michigan House of Representatives, and the Michigan Senate. In the state Senate, he chaired the Veterans, Military Affairs, and Homeland Security Committee, and served as vice chair of the Senate Appropriations Committee.
​
Moolenaar was born and raised in Midland, where he now lives with his wife family. He has a bachelor's degree in chemistry from Hope College and a master's degree in Public Administration from Harvard University.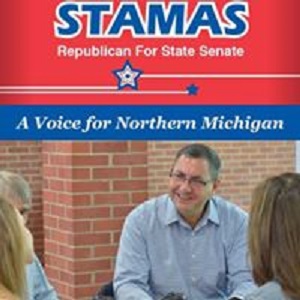 Jim Stamas
for 36th District State Senate
Jim Stamas has a long record of leadership and service to our community, state and country. In addition to serving as our state senator since 2014, Jim and his family own and operate Pizza Sam's, a small main street family business that has been operating for more than 50 years. He understands the challenges of creating jobs, managing a small business and how important they are for Michigan's economy.
As your state senator, I will continue to fight for:
Jobs: Fight to keep Michigan's economy moving forward.
Education: Fight to improve education funding and student achievement.
Accountability: Fight to make Lansing more accountable and effective with hardworking taxpayer dollars.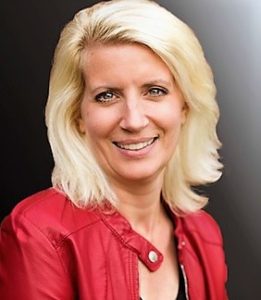 Annette Glenn
for 98th District State Representative
I'm a conservative Republican candidate for the state House of Representatives seat representing Bay and Midland counties.
I'm a wife, mother, grandmother, and a church, community, and Scouting volunteer who has also been a Republican activist and leader for over 30 years.
I earned a degree in Public Administration, owned and operated multiple businesses over the last three decades, worked in legislative and Congressional offices, and have campaigned for and worked with community leaders and elected officials throughout my adult life, which has taught me how to get results for families in Bay and Midland counties.
Over that time, I have a proven track record of conservative leadership in standing up for limited government, lower taxes, individual freedom, and the strong family values that make our home and quality of life here in mid-Michigan so special.
I'm proud to be both the daughter of a World War II veteran and the wife of a veteran who enlisted in the U.S. Army Reserves during the Gulf War build up, whose own father was also a World War II veteran who survived the attack on Pearl Harbor. Our only daughter Reagan was recently married to a wonderful young man who's currently on active duty in the U.S. Army. I have a passion about honoring the debt we owe to those who've served our country in uniform and will ask to serve on the House Military and Veterans Affairs Committee to do my part to ensure we honor that debt.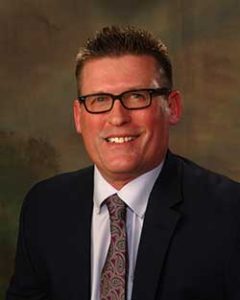 Roger Hauck
for 99th District State Representative
My name is Roger Hauck and I am running for representative in Michigan's 99th State House District.
I'm not a politican — and I'm running for State Representative because I believe we can't afford to give control of our State Capitol back to career politicians. I will fight for more and better-paying jobs for our region and our state, stronger funding for our classrooms, and more effective and efficient government.
I've been a voice for fiscal responsibility and common sense solutions for my constituents as I served on the Board of Trustees in Union Township over the last three years. I fought for solutions that would save the township money while at the same time financing those things that are necessary, such as road funding.
I was born and raised right here in the 99th District. I grew up in a beef and dairy farm in Beal City, where I learned the value of hard work at an early age. I went on to graduate from Beal City High School, and I've spent the last 24 years working at the Delfield Company as a line technician. My wife serves as a registered nurse at Midland Hospital along with our daughter Stacey. My son Matthew is a first grade teacher at Barryton Schools. My entire family is dedicated to serving others within our communities.
If you have any questions or comments about the campaign or any issue please feel free to contact me at any time!
Sincerely,
Roger Hauck