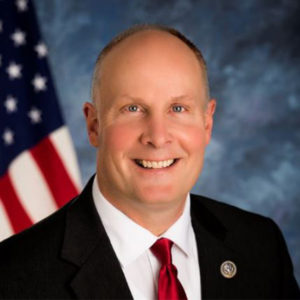 John Moolenaar
U.S. Representative
Representative John Moolenaar represents the residents of Michigan's Fourth Congressional District. He is currently a member of the House Agriculture Committee, the House Budget Committee, and the House Science, Space, and Technology Committee.
Moolenaar brings years of leadership experience in the private and public sectors to Congress. He has worked as a chemist and business development director, and as an administrator at Midland Academy of Advanced and Creative Studies.
As a public servant, Moolenaar has been elected to the Midland City Council, the Michigan House of Representatives, and the Michigan Senate. In the state Senate, he chaired the Veterans, Military Affairs, and Homeland Security Committee, and served as vice chair of the Senate Appropriations Committee.
​
Moolenaar was born and raised in Midland, where he now lives with his wife family. He has a bachelor's degree in chemistry from Hope College and a master's degree in Public Administration from Harvard University.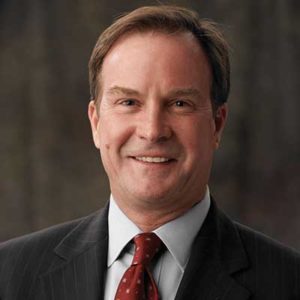 Bill Schuette
for Governor
As your Attorney General, Bill Schuette took on the Obama Administration to protect Michigan jobs, and won. Schuette fought for victims of crime, and won. And Schuette fought against corruption, and won.
Now, Bill is running for governor because it's time for Michigan to win again.
Bill will be the jobs governor, who cuts taxes and gives Michigan families a pay raise.
His one goal and singular ambition is to make Michigan a growth state, a paycheck state, a jobs state.
"I want each and every citizen to cop a new attitude, a new attitude about our future. Michigan must be about big hopes, bold dreams and boundless aspirations. We must have the attitude that there is nothing we cannot achieve."
– Bill Schuette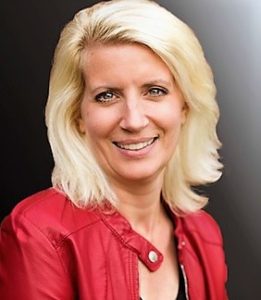 Annette Glenn
for State Representative
I'm a conservative Republican candidate for the state House of Representatives seat representing Bay and Midland counties, and I ask for your support in the August 2018 Republican primary.
I'm a wife, mother, grandmother, and a church, community, and Scouting volunteer who has also been a Republican activist and leader for over 30 years.
I earned a degree in Public Administration, owned and operated multiple businesses over the last three decades, worked in legislative and Congressional offices, and have campaigned for and worked with community leaders and elected officials throughout my adult life, which has taught me how to get results for families in Bay and Midland counties.
Over that time, I have a proven track record of conservative leadership in standing up for limited government, lower taxes, individual freedom, and the strong family values that make our home and quality of life here in mid-Michigan so special.
I'm proud to be both the daughter of a World War II veteran and the wife of a veteran who enlisted in the U.S. Army Reserves during the Gulf War build up, whose own father was also a World War II veteran who survived the attack on Pearl Harbor. Our only daughter Reagan was recently married to a wonderful young man who's currently on active duty in the U.S. Army. I have a passion about honoring the debt we owe to those who've served our country in uniform and will ask to serve on the House Military and Veterans Affairs Committee to do my part to ensure we honor that debt.